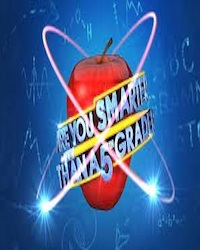 Is a Rotarian Smarter Than a 5th Grader?
When
Occurs on Saturday April 1 2023
Approximate running time: 2 hours
Venue
Production Notes
×
The game show will follow the format of the popular Fox television show, "Are You Smarter than a 5th Grader." A few selected local Rotarians will compete with three different teams of 5th graders from Thomaston Center School and Litchfield Montessori School. There is a series of questions the Rotarian will be expected to answer from several subjects including History, Science, and Math. Each category will also have levels of difficulty ranging from 1st grade to 5th grade.