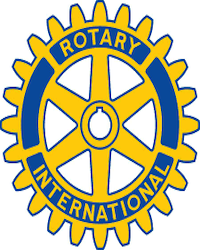 2023 Rotary Citizen of the Year
When
Occurs on Thursday April 20 2023
Approximate running time: 2 hours
Venue
Production Notes
×
George Seabourne has been selected as the 39th citizen to be honored by the Rotary Club as this year's Distinguished Citizen for his generous, selfless service to support and provide for the viability of the Thomaston community. A banquet in George's honor will be held on Thursday, April 20, 2023, at The Grand Oak Villa, 550 Sylvan Lake Road, Oakville, CT.
The Rotary Club of Thomaston, a 501-C-3 organization, actively supports the community's needs with its' Fuel Fund, Crisis Fund, Community Grants, as well as the Scholarship Fund which this event's proceeds will directly benefit. Each year the Rotary Club of Thomaston awards over $15,000 in scholarship to students of Thomaston. This year's scholarships will be awarded in honor of Christina.
For more information please contact: Co-Chairs Caroline Osowiecki and Anne-Marie Fenn at: thomastonrotarycoy22@gmail.com.